Workshops and Events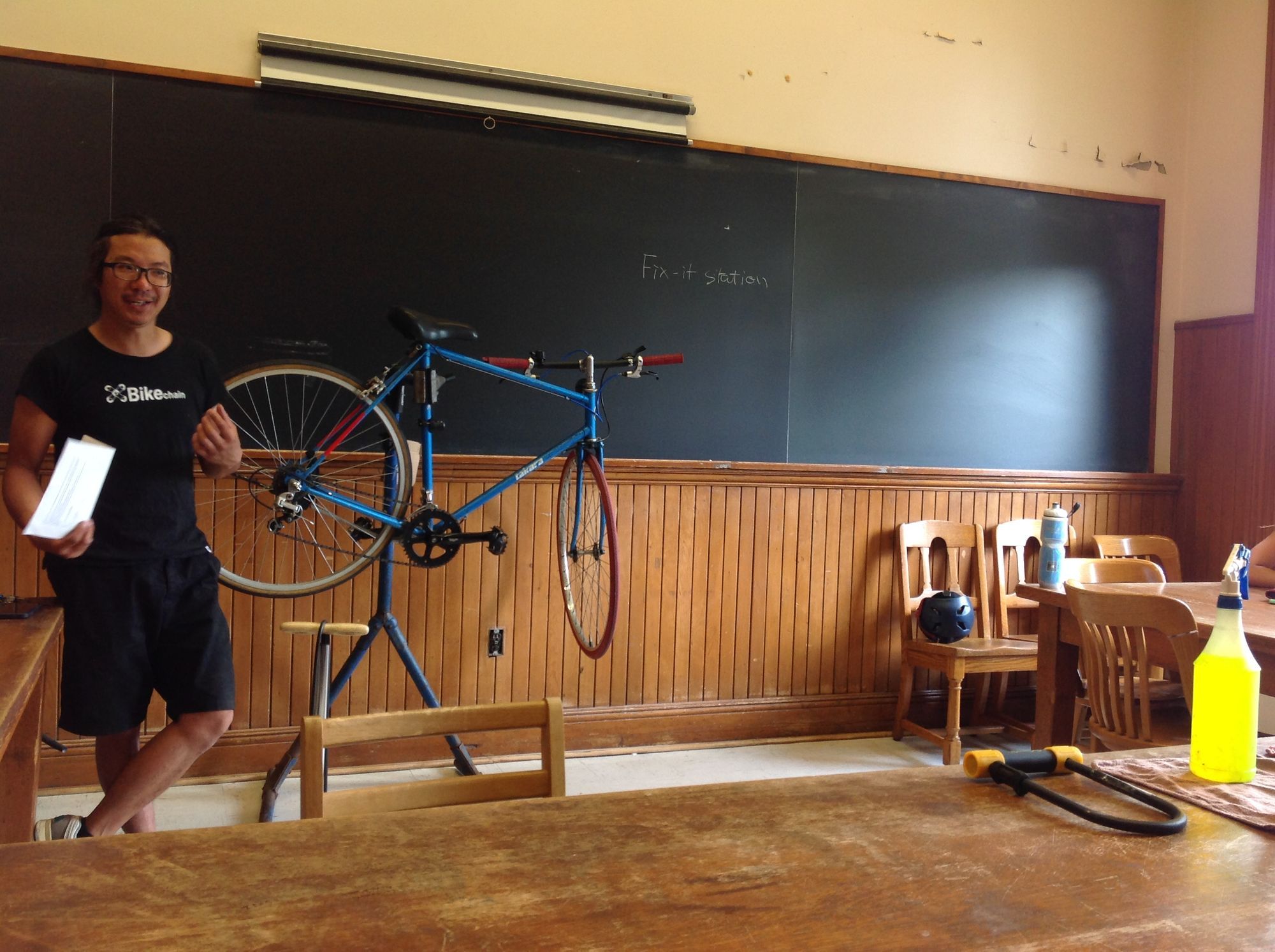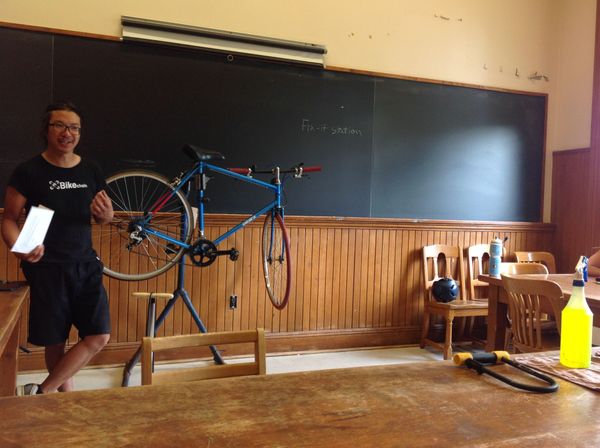 Bikechain regularly holds workshops on diverse cycling related topics. When new workshops are planned, they will be posted on this page.
Tuesday night Bike rides
Every Tuesday in August and September, we're leading group bike rides to different locations in the city! These are beginner friendly, talking pace social bike rides. All rides will meet at the shop at 6 and leave by 6:15. No RSVP required, just show up. For info on ride locations, follow us on instagram.
Basic bike maintenance for LGBTQ+ students workshop
Interested in taking care of your own bike? This workshop will help get you started. We will cover the ABC safety check, regular at home maintenance and building up your starter tool kit. There will also be an opportunity to ask our experienced volunteers questions. This in an in person event, participants will be required to wear masks at all times.
This event is part of Queer orientation, and is open exclusively to LGBTQ+ students
When: Tuesday, September 20th, 6:00-7:00                                                                   Where: Bikechain, 230 College st., Entrance on Huron                                                 Cost: No set cost, donations are appreciated!
How to fix a flat tire workshop
Flat tires are one of the most common issues cyclists face with their bikes. With a little practice, it's quick and easy for anyone to fix their own flat tire!
This workshop will cover how and why flats happen, how to prevent flats, and will include a live flat fix demonstration. This in an in person event, participants will be required to wear masks at all times.

When: Wednesday, September 21st, 6:00 p.m.
Where: Bikechain, 230 College st., Entrance on Huron
Cost: No set cost, donations are appreciated!

**Please note that masks must be worn at all times during this workshop**